Financial guide - buying a property in Spain
VIVA always recommend that purchasers take sound independent financial advice, before getting too far down the line when they are ready to buy their Spanish property. Our financial partners are wholly independent and fully qualified to give you all the unbiased specialist advice you need about mortgages and insurance. A free, no-obligation consultation will give you the chance to find out the following information based on your own individual circumstances...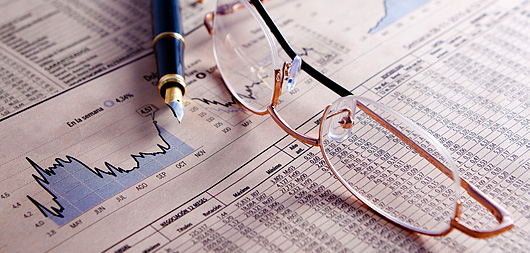 Spain's financial markets have been troubled by turmoil for the past few years, ever since contagion from the US Subprime mortgage crisis hopped across the Atlantic and set in motion a domino-effect of collapsing economies. It's been the fault of the 'property market' - fuelled by the foolish short-sighted greed that led many banks to lend to buyers who had no realistic hope of satisfying their financial obligations – that has borne the brunt of media opprobrium.
This has been the tumultuous backdrop for the Spanish property market since 2008. During that time, property prices have fallen by an average of 20 per cent, although actual sale prices are, anecdotally at least, often 40 to 50 per cent down on their 2007 peak.
So what does this mean for the homehunter looking to snap up a property in Spain? Well, it means you should keep a close eye on reputable headlines – not the fanciful PR guff that passes for 'news' on some of the more untrustworthy sites out there; they are just trying to make a fast buck – and take regular, independent temperature checks of the market.
Because property in Spain has changed unrecognisably since the boom years that shaped the new millennium. And in pretty much every respect – for the committed, honest and hardworking homebuyer at least – the market has changed for the better. Property prices are more realistic, contracts are more transparent, choice is more abundant and agents, those that remain, are more professional. The cream has risen to the top. Confidence is returning. However, one essential cog in the market's machinery is still reluctant to play ball – the banks.
Getting a mortgage in Spain
This used to be so simple. All a British buyer had to do was fill out a few forms, fulfil some loose criteria and voilà – they had themselves a property in Spain. In today's climate, Spanish banks and cajas are beset by debt and find themselves the reluctant landlords to thousands of empty, distressed properties throughout the country.
Lending criteria has been tightened pretty much across the board, so it is vital that you not only get your own finances in order – transparent, accurate, up to date and solvent, obviously – but that you also seek professional, independent advice. VIVA can help you locate a financial advisor that can work with your interests at heart, and help track down a mortgage that best suits your financial situation.
Paperwork you need to apply for a mortgage in Spain
Proof of UK residence (e.g. driving licence, council tax bill or utility bill)
Your last six months of personal bank statements that show declared income and outgoings
Your three most recent wage slips and latest P60 (if you are self-employed then you will need your audited accounts for the last two years)
Tax returns for the last two years and a letter from your accountant confirming your income and tax payments for the previous year
Proof of any additional sources of income you wish to borrow against
Copy of any tenancy agreements on buy-to-let properties
Details of any pension you are receiving


Currency exchange
Your mortgage repayments are more than likely going to be paid in euros, so if you have purchased a property in Spain but do not live or earn your income here, then it makes sense to employ a trusted and professional currency exchange service in order to better understand and manage foreign exchange rates. There are a number of companies that provide such a service, but as ever with finance and foreign lands, it pays to do your research and use a company that is reputable. Again, VIVA can help you find a trusted currency exchange provider.
Moneycorp, currency exchange company on the Costa del Sol.
Assets back home
If you do intend to move to Spain, bear in mind that the best laid plans can sometimes go astray, so it is often a good idea to keep hold of some assets in the UK wherever possible. Yes, we know what you're thinking – your new dream life in Spain is permanent, but life can never offer any guarantees. Many people move everything, including the kitchen sink, to Spain, but sometimes find that circumstances beyond their control – family bereavements, births and illnesses, job losses, etc – mean they have to move back. Should you find yourself in this situation, it pays to keep some tangible ties to the homeland. Just in case.
Buying main page
More from Buying